<<
Februari 2023
>>
Må
Ti
On
To
Fr
Lö
Sö
1
2
3
4
5
6
7
8
9
10
11
12
13
14
15
16
17
18
19
20
21
22
23
24
25
26
27
28
Rikard Bengtsson 22/01: Dubbelgura-bilden är ju från Domino 1978. Den sista bilden på Lowe kan vara f...
Björn 24/12: Små marginaler, men den här är i topp år 2000 med The United States Air Forc...
Björn 23/12: Merry Jul o Gott Nytt År, tack för ännu ett år med ypperlig journalistik och...
Claus Stenhøj 24/10: "Bucket T" endast i Sverige? Se her: https://www.discogs.com/release/3904137-Th...
Claus Stenhøj 24/10: Mycket fin genomgang. Men du er lite hård ved The Troggs, som visseligen var et...
Janne Lennell 11/10: Håller med dig; fantastisk konsert men saknade lite fler låtar från senaste, ...
Uffe Pop 10/10: Jag såg Wilmer X på ett utsålt Nalen.....vilken energi, vilket ös..toppen! N...
Per 6/10: Håll utkik efter Vampyrernas comeback 2022/2023! En fyralåtars demo från janu...
Janne Lennell 2/10: Beside Bowie: Mick Ronson story. Tack för tipset! Har jag helt missat, ska abs...
Björn Stein 14/09: Ett videotips till de tre. Beside Bowie: The Mick Ronson Story finns på denna l...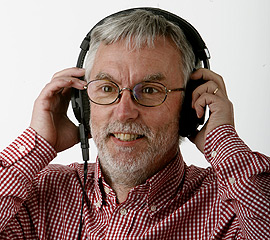 Jag är född 1952. Skrev min första recension i januari 1970. Har medverkat regelbundet i Nerikes Allehanda i över 45 år med recensioner, krönikor, artiklar och intervjuer. I nästan samtliga fall har det handlat om musik och ur mitt långa liv som skribent har jag hämtat många anekdoter som kommer förekomma här. Med popmusikens historia som grund berättar jag också om egna erfarenheter under den långa resan. Från 50-talet till idag. Plus utförliga recensioner av både konserter, skivor, dvd och böcker. Vill du/ni få er senaste skiva recenserad? Mejla mig, så får ni adress. Håkans Pop hade premiär 22 augusti 2007 och har sedan fyllts på med både nyskrivna artiklar och arkivmaterial från 1971 och framåt.
E-posta mig.